La Claque Café
The Concept
What is a Claque ? A slap, a surprise, a discovery, a revelation, an upheaval, a questioning. In other words : an emotion. Who has never received such Claque while watching a film or listening to an anthology album ?
Our mission : to transmit this emotion to you with a coffee and awaken your senses, while keeping a spontaneous and relaxed state of mind. The human dimension is an essential ingredient of "good coffee" ; our La Claque recipe.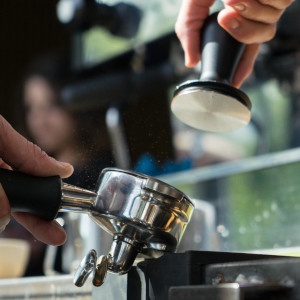 La Claque's clique
La Claque is a collective of dynamic and talented baristas, driven by the same passion for coffee, a job well done, and the desire to share it with as many people as possible. Their expertise and friendliness make the success of the events and workshops led by La Claque. They are also called clackers, or official claque distributors !
La Claque Café
Our values
Our "Claque" (or slap) is given with the five fingers of one hand… and with as many values ! Because we put our whole heart into our three activities : events, training and merchandising.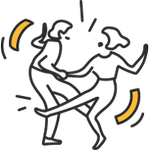 Pleasure
Welcome to our coffee world : always with that good vibe, we're guaranteed to make your head spin. Our greatest pleasure is to serve you your first real coffee, a bubble of warmth, that leaves you with the biggest smile.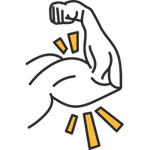 Expertise
Award-winning baristas, certified trainers, 50 000 cups tasted, trips to faraway lands, 10 years of experience and that neverending desire to go further. That muscly arm isn't really ours, but the rest is true.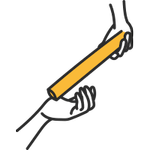 Acculturation
We speak for the specialty coffee industry, as the last link in the quality chain before the final consumer (you?). Listening, raising awareness, transmitting knowledge, in order to evolve towards better coffee consumption.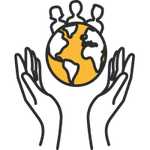 Commitment
Actors for change, our convictions go beyond words. Traceability, equity, dignity, proximity, recycling, sustainable agriculture, reduced carbon, transition. We want to make business rhyme with responsibility.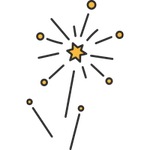 Creativity
Agile and very imaginative by nature, we make the coffee experience exceptional, whether in a cup or on a t-shirt. Our promise : to make coffee even more exciting. We never stop inventing… or reinventing ourselves !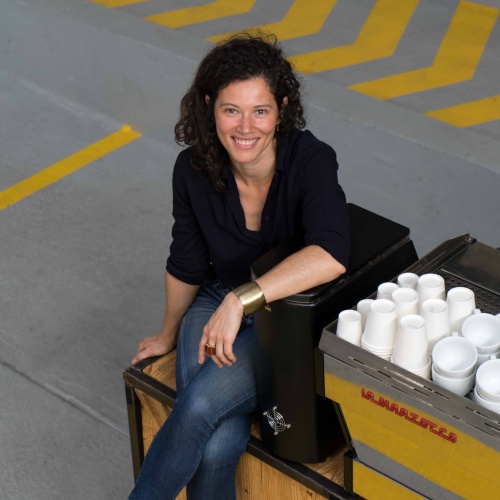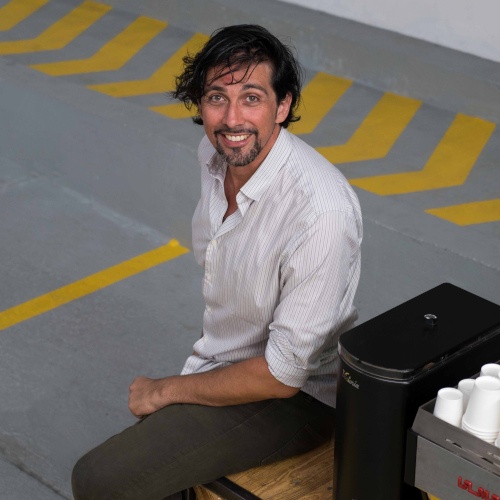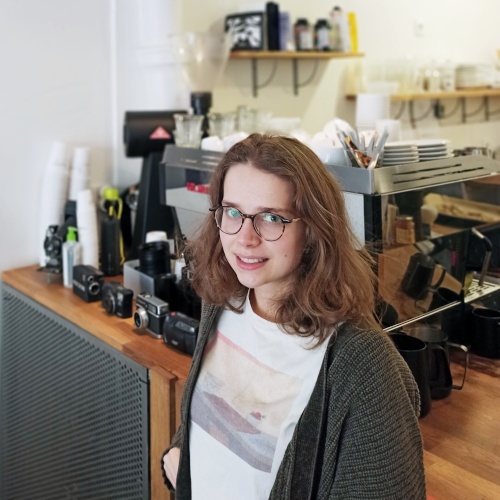 La Claque is also the story of the two co-founders, Sandra and Emmanuel. After a career that seemed to be well established, in communication and biology research respectively, they left everything in 2012 to train and become baristas in Parisian coffee shops. Their paths did not cross until a few years later, through occasional collaborations when they had both become freelancers.

Then, in the summer of 2015, they took over the courtyard of a Parisian museum by opening a Pop-up café. Their greatest pride and joy was to make people discover the best coffee and coffee shop products, to surprise them and make them question the products they were so used to consuming. From there came the desire to become a coffee claque distributor, by freeing themselves from the four walls of a coffee shop and becoming nomadic baristas !

Five years later, La Claque has grown and diversified with three activities : events, training and merchandising. Marion joined the team just in time, taking charge of 360° communication. If you hear about us, it is most probably thanks to her !
Nomade - School - Merch
La Claque Café
Address
24 rue Auvry
93300 Aubervilliers
5 avenue Giacobi
06300 Nice 
Phone
            Event : Emmanuel               + 33 6 58 87 88 45
            Training : Caroline             +33 7 86 25 16 96
To know and to exercise your right to access, correct and dispute personal information, please read our privacy policy.